Automation equipment and conveyors
It is not always possible or justifiable to use a robot arm, and in such cases, we offer a logic-controlled device designed for its task on a project-specific basis.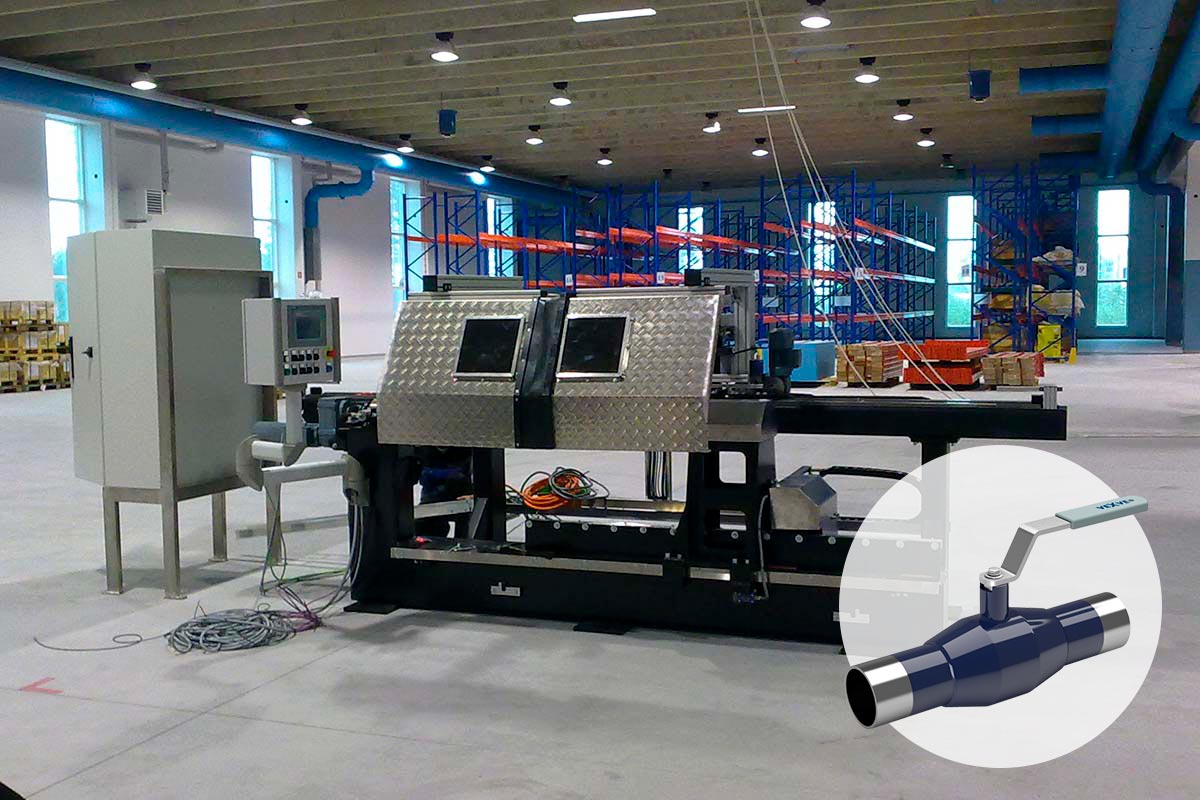 An example of this is the portal manipulator (top right), which separates individual pallets from rows of five (or sets of pallets) coming from the sheet cutter, moving them one at a time approximately 5m to the packing line conveyor. One stack of sheets can weigh up to 2000kg. The device's six axes of movement are controlled by Siemens S7 logic and a Sinamics control unit. Additionally, two actuators are controlled by a separate vector frequency convertor. All of the main functions are controlled electronically; the device does not contain any hydraulics and there is only pressurised air in two sensors.
Another example of logic-controlled equipment deliveries is our semi-automatic welding equipment for assembling steel ball valves. The device features e.g. adjustable-speed rotation during welding and the pre-tensioning of valve gasket diaphragm springs carried out using an electric servo.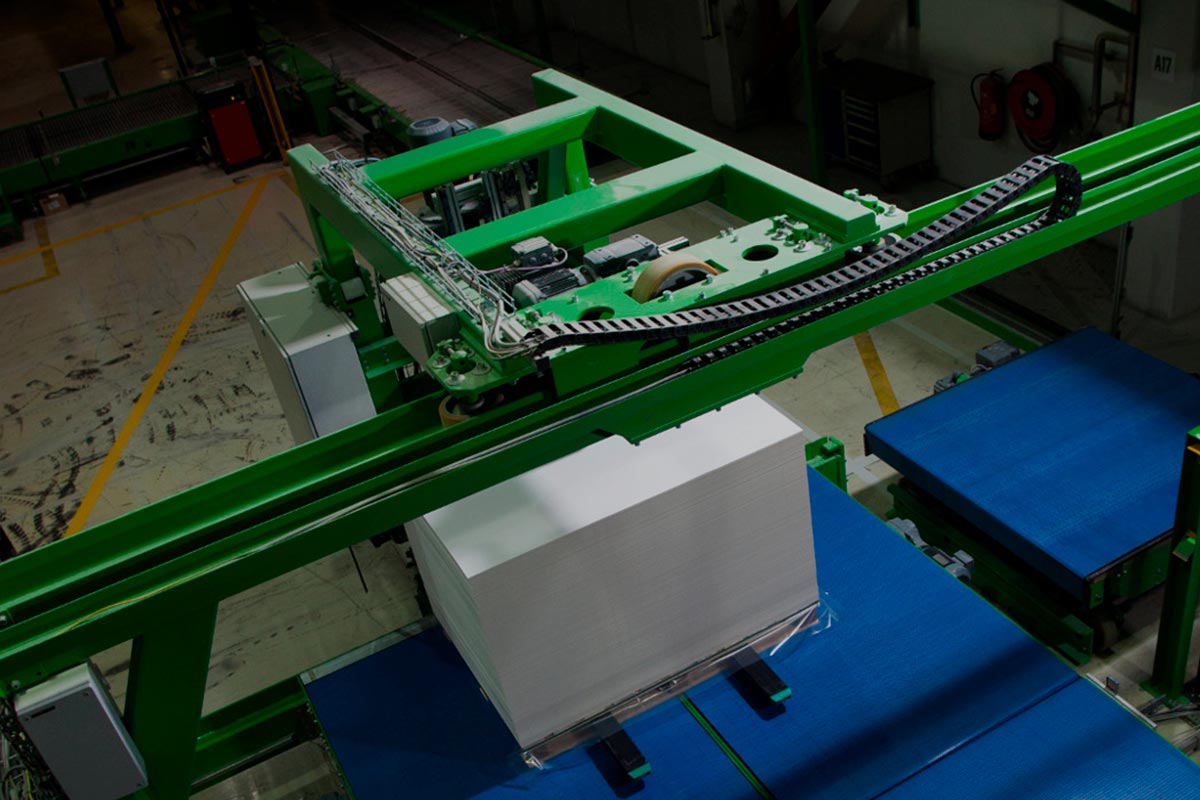 Conveyors
Plastic modular conveyors carry heavy loads, even though they comprise plastic modules. The modules can be assembled into wide conveyor belts which slide over the plastic sheeting. Underneath the plastic sheeting, which acts as a slipway, is a thick layer of plywood which distributes the load over a steel conveyor frame.
The conveyor has what is known as Omega Drive, which allows for a small end radius of conveying chain and operation in both directions.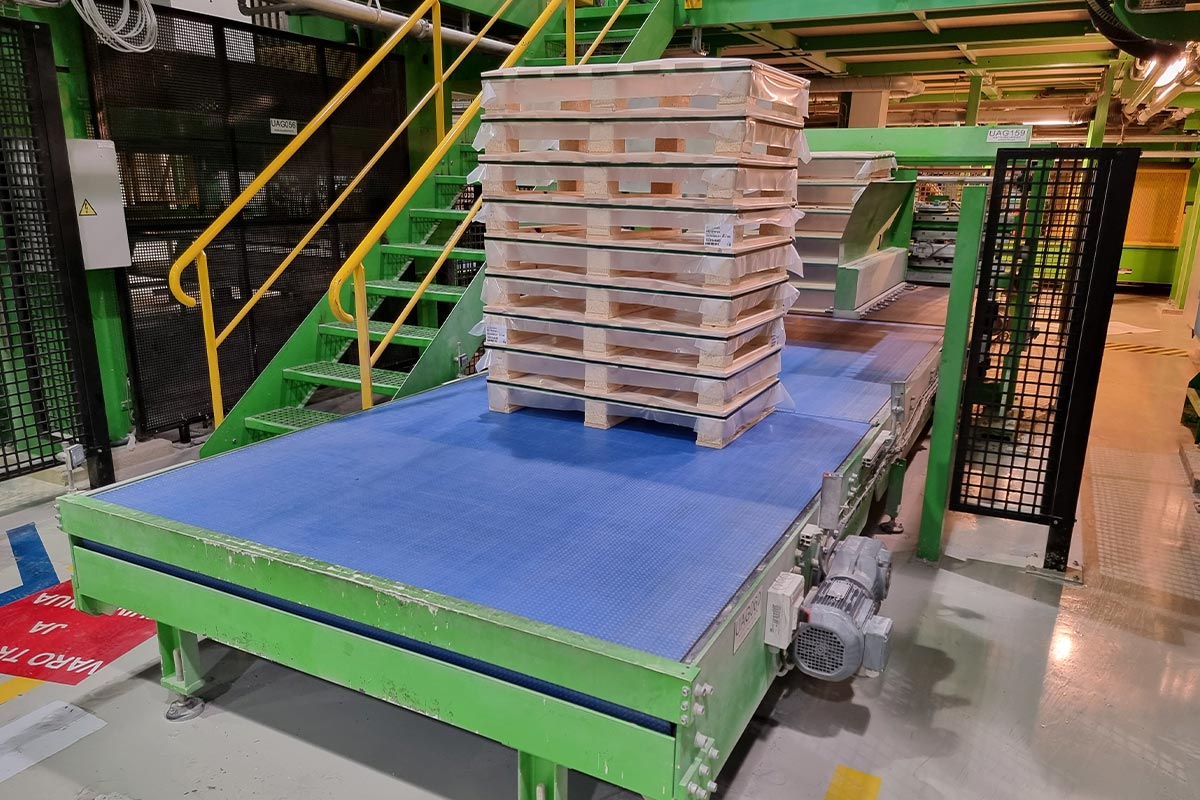 Conveyors installed over the floor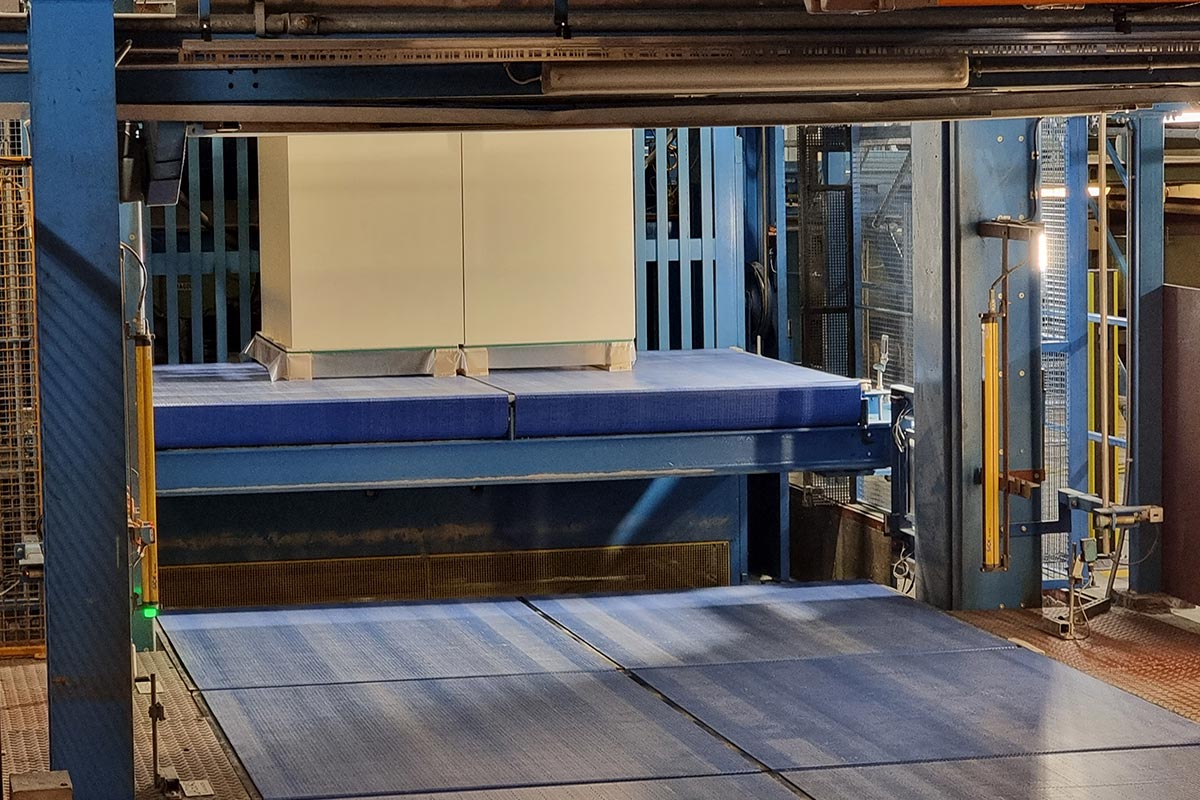 Sheet cutter layboy upgraded with plastic modular conveyors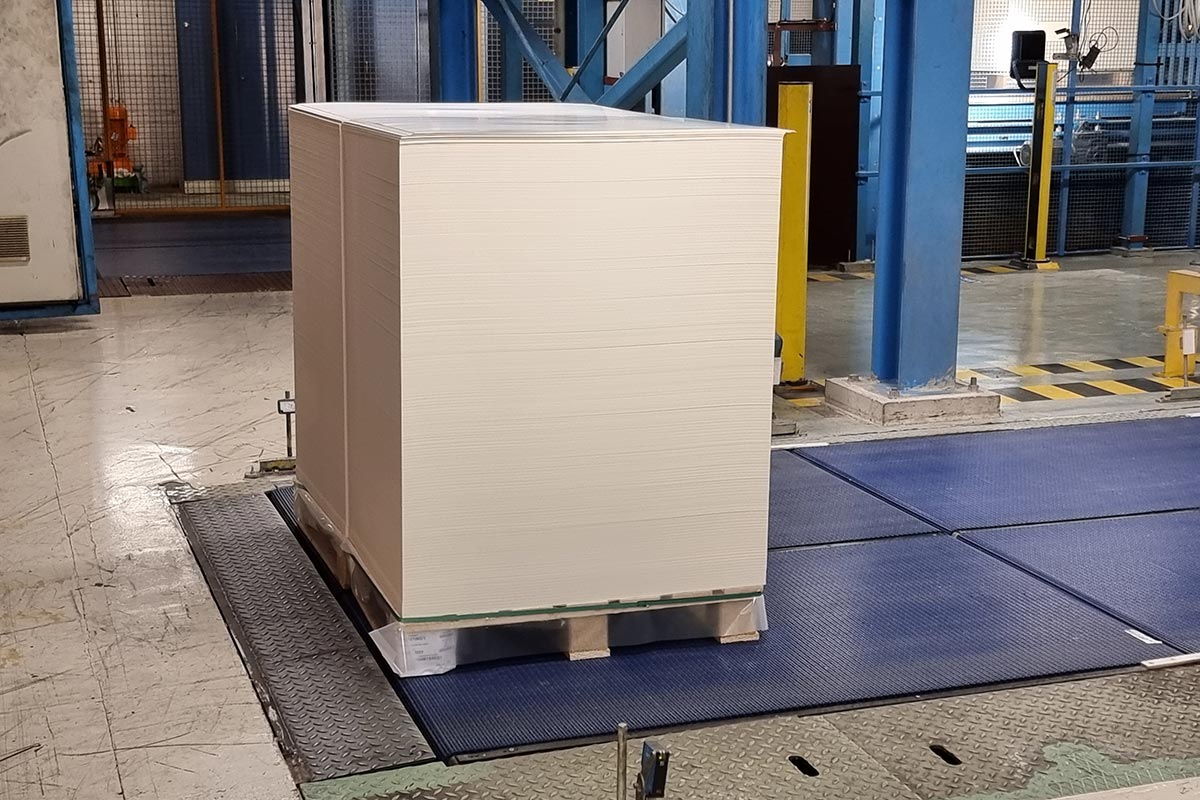 The sheet cutter's steel outfeed conveyors have been modernised with plastic modular conveyors. The conveyors were embedded in the floor in the same space where the old steel conveyors were.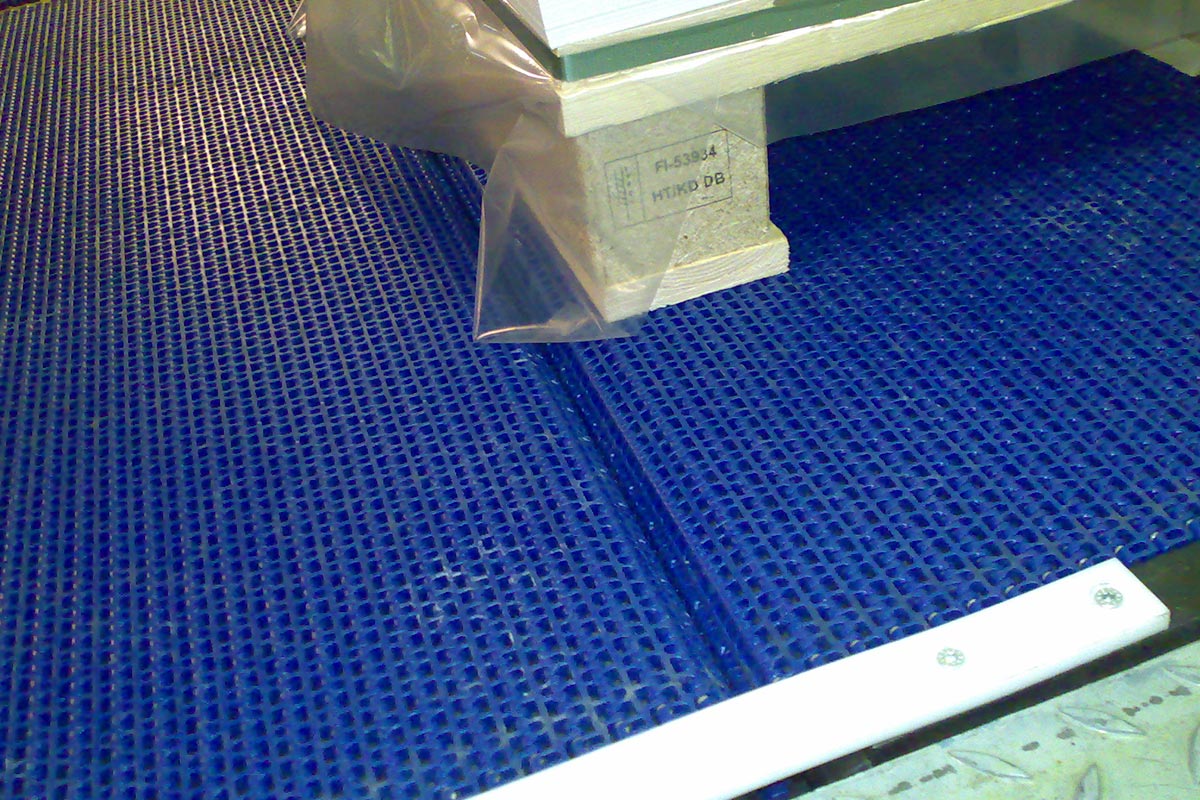 The pallets move smoothly from one conveyor to another transversely and without connecting rollers.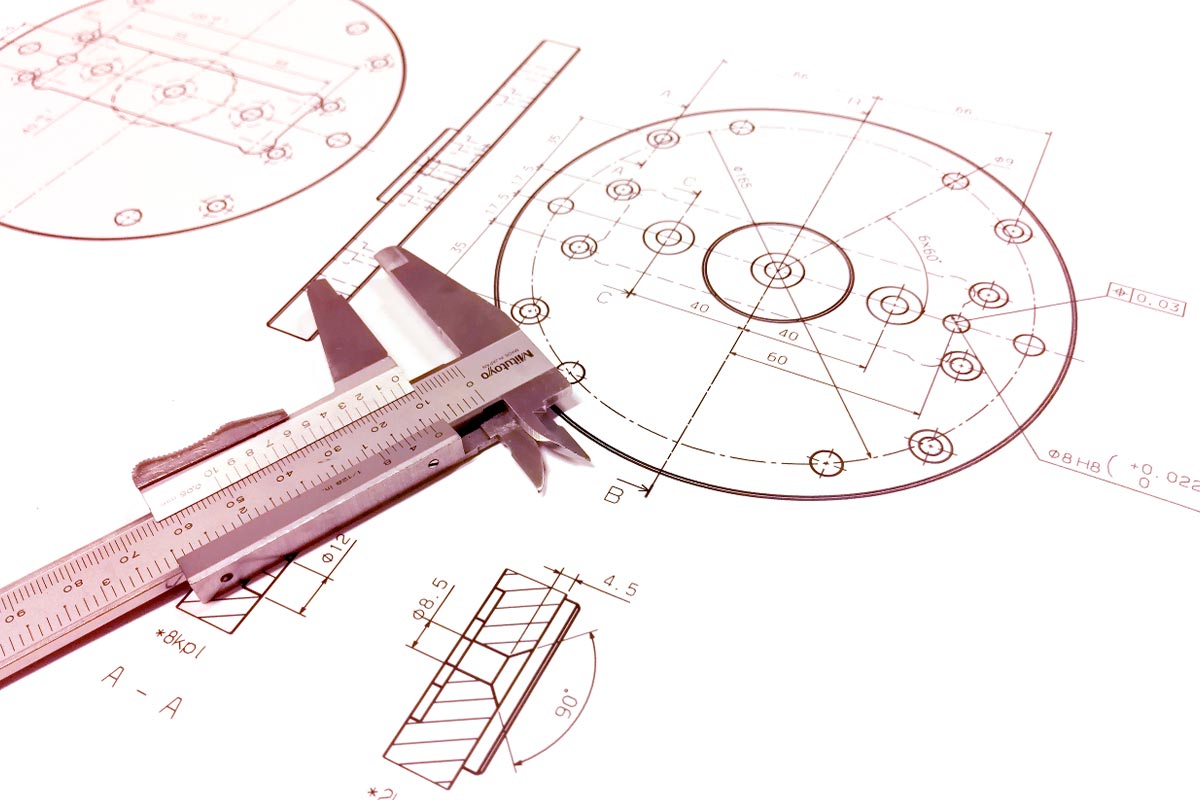 RoboMec also delivers roller and chain conveyors.